Hymn to the Dioskuri XVII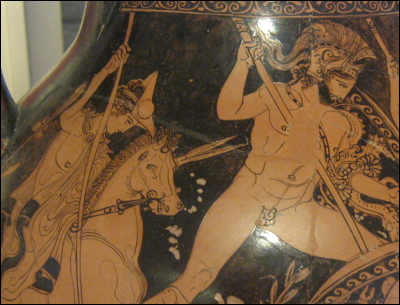 Sing, clear-voiced Muse, of Kastor and Polydeukes, the Tyndaridae, who sprang from Olympian Zeus.
Beneath the heights of Taÿgetus stately Leda bare them, when the dark-clouded Son of Kronos [Zeus] had secretly bent her to his will. Hail, children of Tyndareus, riders upon swift horses!
Copyrighted Images—All Rights Reserved